As 2019 came to a close, the Federal government reached an important decision regarding tax extenders- the tax provisions that were set to, or have expired, in previous years. This appropriations bill was signed alongside the Setting Every Community Up for Retirement Enhancement (SECURE) Act of 2019, on December 20th by President Donald Trump.
While this bill does not cover every provision tax professionals hoped for, it does clarify and extend quite a few important provisions for taxpayers.  Let's take a look at some of the highlights from the bill: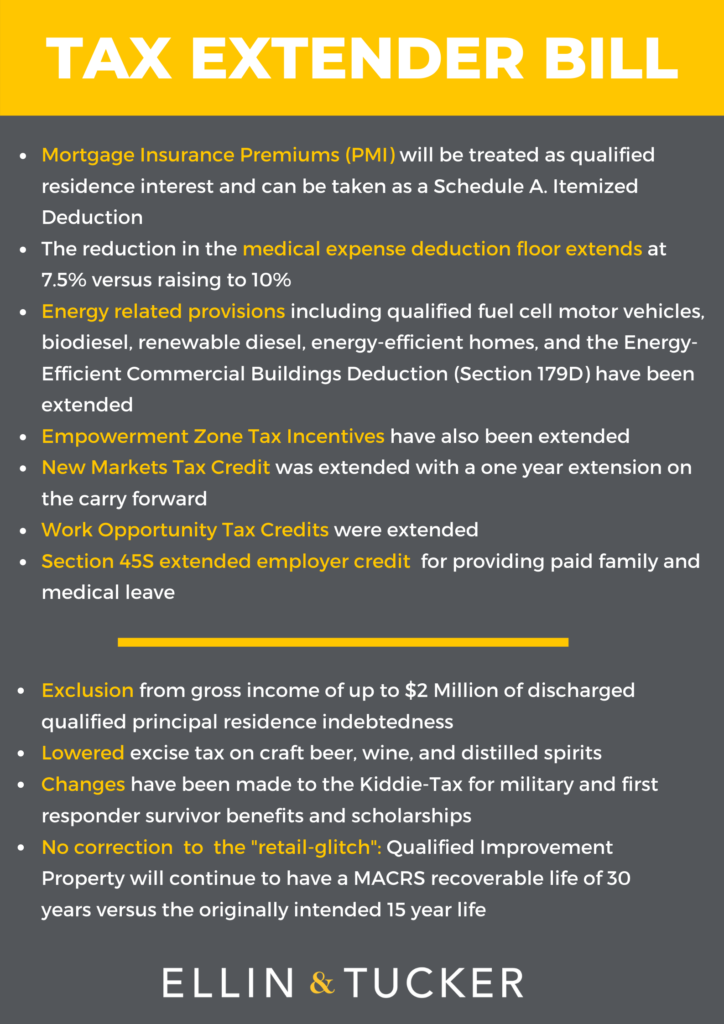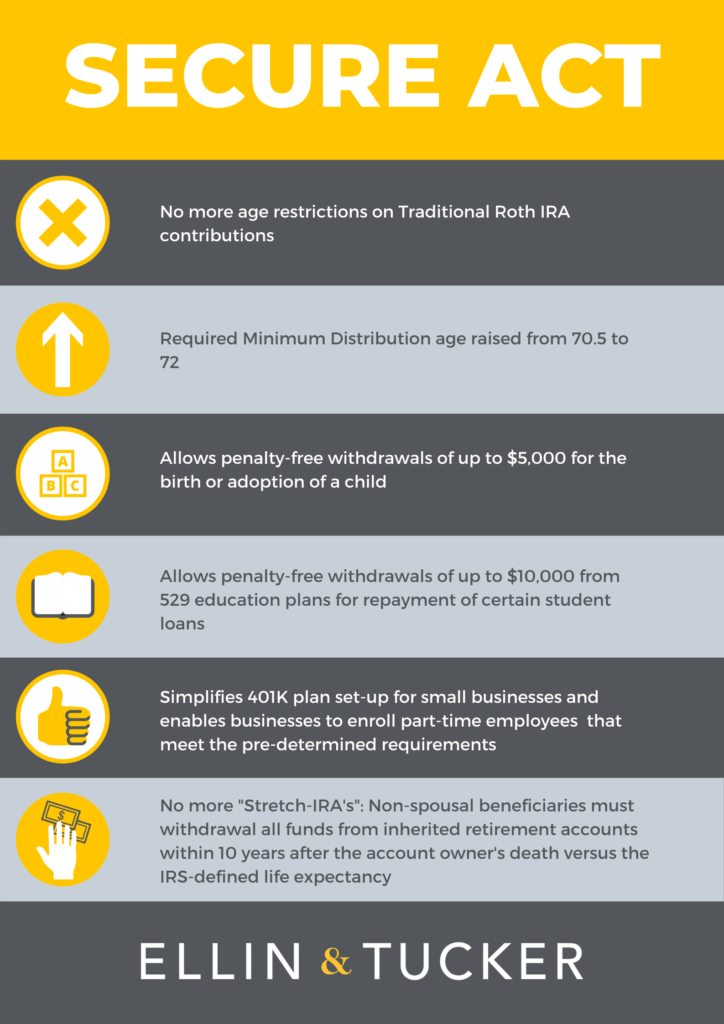 In an ever changing tax landscape between the Tax Cuts and Jobs Act of 2017 and the bills discussed above, we are more than happy to help navigate your unique tax situation, while planning and projecting out the best path for your desired results.
Subscribe
Get ready, because by subscribing to our email insights, you'll be among the first to hear from our experts about key issues directly impacting your privately held business or not-for-profit.