The New Year means new standard mileage rates – and 2019 is no exception. The IRS recently announced new standard mileage rates and conditions for business use of a vehicle effective January 1, 2019. While the rate has increased significantly, employers and employees are still wondering how the new tax law will affect their deductions.
Here's a one-sheet to help steer you in the right direction.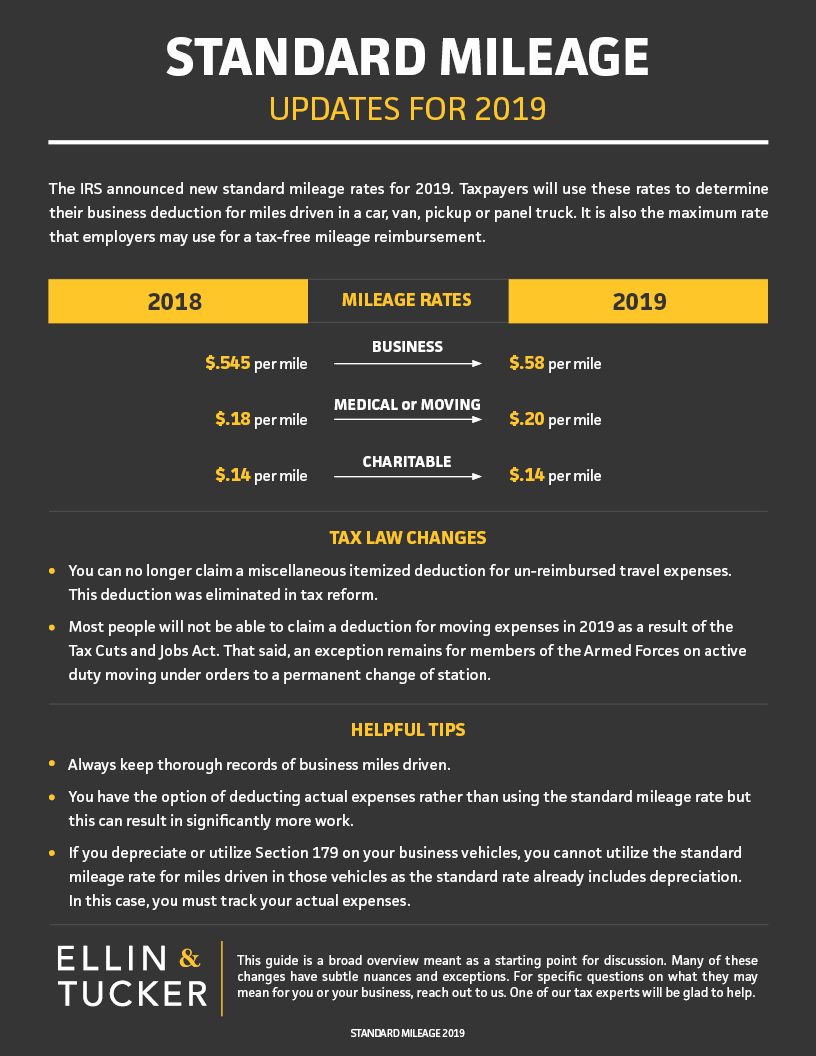 (for a printer-friendly PDF, click here)
If you have any questions, as always, please feel free to reach out to us at taxtalk@ellinandtucker.com
Subscribe
Get ready, because by subscribing to our email insights, you'll be among the first to hear from our experts about key issues directly impacting your privately held business or not-for-profit.