February 2021 marks a major milestone for Ellin & Tucker, as we celebrate our 75th anniversary. It is in many ways more a celebration of you than it is of our firm. Because without your collaboration, trust, and friendship, we would most certainly not have reached this moment in our history.
Appropriately, this milestone comes on the heels of one of the most challenging years in our country's history. Appropriate, because you simply don't make it in business this long without being tested, and without a bold, unyielding commitment to your core values and enduring relationships.
Our firm was established in 1946 on the principle that close and meaningful connections are cultivated one meeting, and one moment at a time, and today is no different. We remain faithful to upholding the legacy of those who carried the torch before us. We are incredibly grateful for the relationships we've built together with our clients, our team, and our community.
Over many years we've grown with you, we've celebrated numerous triumphs, and even shared a few tears through trying times, all of which has deepened our connections, fortified our mutual trust, and propelled us with stability toward the future—a future for which we are filled with hope.
In heartfelt thanks to you, we've reached 75 remarkable years, and we're poised for the next 75 to be even greater.
With my deepest gratitude,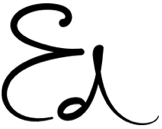 Subscribe
Get ready, because by subscribing to our email insights, you'll be among the first to hear from our experts about key issues directly impacting your privately held business or not-for-profit.