As we approach the middle of November, Thanksgiving, our national holiday of gratitude, also comes into view. And though 2020 continues to be one of the most demanding years any of us can remember, that is precisely the reason we should be especially appreciative for all we've accomplished since those first weeks in March, both personally and professionally. I have watched our team and our clients elevate themselves to meet every new challenge. And despite troubling case numbers and disruption in our lives, I am incredibly grateful for what we have achieved together in the face of such ongoing adversity.
Since the first stay at home orders were initiated, a myriad of tax changes and government assistance programs have been introduced, amended, or extended. Through it all, every Ellin & Tucker employee has persevered to deliver the same levels of service and attention our clients expect and deserve, even though we cannot physically be In The Room. Instead, it has been done while safely working from home, while taking on new demands as mothers, fathers, and caregivers for family, neighbors, and friends. As a firm, we have strived to empower and support our team. The dedication they have shown in return is deeply appreciated.
But our success would not be possible without the ongoing collaboration and cooperation of our clients. To you, we owe an enormous debt of gratitude. At an indisputably perilous and delicate time, you have put your complete faith and trust in our firm. Your constant engagement allows us to support you, despite being unable to connect in traditional ways. We look forward to continuing this teamwork and together, we can take on whatever may lie ahead.
With my greatest respect and gratitude,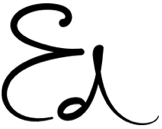 Subscribe
Get ready, because by subscribing to our email insights, you'll be among the first to hear from our experts about key issues directly impacting your privately held business or not-for-profit.