Baltimore, Md. – Edwin Brake, managing director of Ellin & Tucker, announced today the promotion of two professionals as part of the firm's ongoing commitment to developing its next generation of leadership. Stephanie McGuire, CPA, has made director in the firm's Audit and Accounting (A&A) Department, while Zach Reichenbach, CFA, CPA/ABV has earned a promotion to principal in the Forensic and Valuation (FVS) Group. Both Baltimore natives, McGuire and Reichenbach began their careers at Ellin & Tucker more than 10 years ago, upon graduation from Loyola University.
Brake commented, "The growth we've seen in Stephanie and Zach over the years is a testament to Ellin & Tucker's continued success in developing young talent and promoting from within. We take great care in providing effective, open and honest feedback to our professionals from the onset of their careers. With this, we look especially to groom those who actively seek opportunities for growth and development and who engage with our corporate culture, our community and who are passionate about: our clients."
---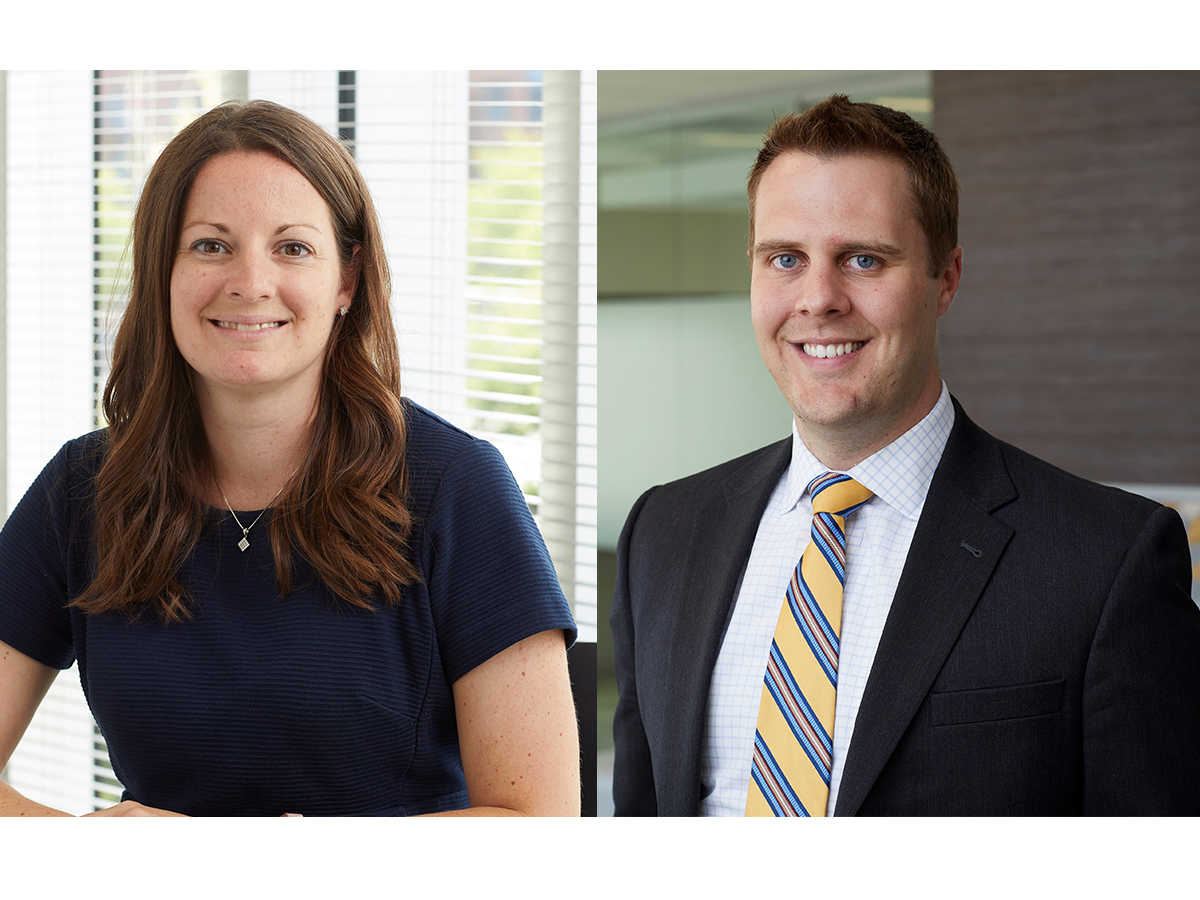 During her 13 years at Ellin & Tucker, Stephanie McGuire has helped develop the firm's not-for-profit, construction and manufacturing and distribution industries, both nationally and internationally. In addition to her financial reporting and business consulting expertise, McGuire is a leader in Ellin & Tucker's Quality Control Standards Department, which provides the latest accounting and financial reporting standards updates to professionals in the firm.
McGuire is a member of the American Institute of Certified Public Accountants (AICPA); Maryland Association of Certified Public Accountants (MACPA); Board of Directors for Abilities Network; and University of Baltimore's Accounting Advisory Board.
---
In his role in Ellin & Tucker's FVS Group, which is one of the most respected in the mid-Atlantic, Zach Reichenbach handles valuation and litigation services. Over the course of his 10-year career at Ellin & Tucker, he has developed a wide span of expertise allowing him to perform valuations in relation to shareholder disputes, mergers and acquisitions, estate and gift tax matters, employee stock options, intellectual property, bankruptcy, domestic disputes and financial statement reports.
Reichenbach is a member of the AICPA and the MACPA, where he serves on the New Young Professional Network Task Force and Forensic and Valuation Section committees.
Ellin & Tucker's A&A and FVS groups are poised for continued workforce expansion in 2018. The firm is currently recruiting for related positions; interested and qualified candidates are encouraged to apply online.
---
About Ellin & Tucker
Subscribe
Get ready, because by subscribing to our email insights, you'll be among the first to hear from our experts about key issues directly impacting your privately held business or not-for-profit.